Checklist
Many organizations still use a traditional architecture to connect offices to the data center for application access. However, with users working from anywhere and applications distributed across multi-cloud/SaaS, this legacy network design is an obstacle for digital acceleration and creates user experience challenges.
Download this Checklist to Learn organizations can improve productivity while making network edges more secure.
Contact Cyber Sainik in Denver, CO to secure your Network today.

Source: Fortinet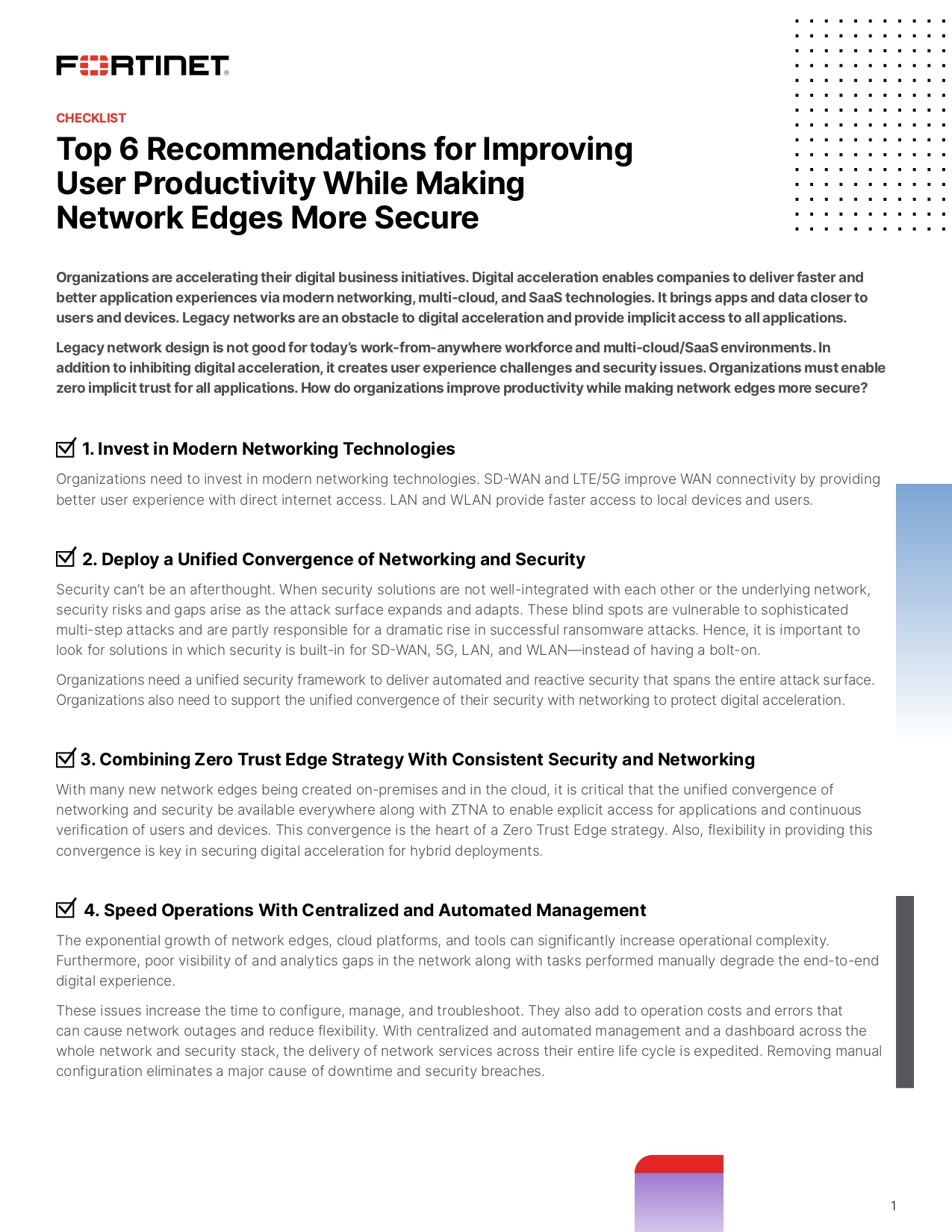 The Security First Guidebook by LogRhythm
Learn How to Create a Security First Culture in Your Organization. Read more.
2021 State of Privacy and Awareness Report by KnowBe4
Understand the quality and success of traditional security trainings and how they can improve. Read more.
Digital Innovation Demands Zero-trust Access by Fortinet
CIOs face new cybersecurity threats as the attack surface grows. Learn more.