The manufacturing industry is facing an increase in cybersecurity threats due to the ongoing digitization and interconnection of their processes. As manufacturing organizations adopt operational technology and centralized authentication systems like Microsoft Active Directory (AD), the need for stronger security measures becomes urgent. Attackers are specifically targeting AD due to its crucial role in business operations, and the growing complexity of the AD attack surface makes it challenging for manufacturers to stay ahead of threats. A successful attack on AD can result in severe consequences such as production downtime, data theft, and financial loss.
Securing AD is vital for the success of manufacturing companies. By implementing continuous monitoring and prevention technologies, these companies can proactively block attacks and protect against cyberthreats, ensuring uninterrupted business operations.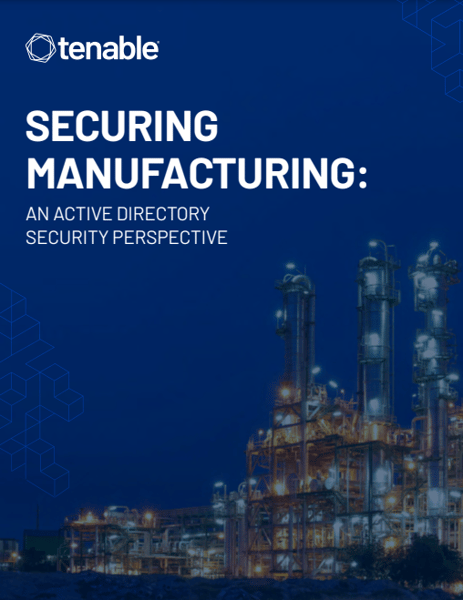 In this document, we will discuss:
The importance of AD in the manufacturing sector





The challenges faced by manufacturers in securing AD





The specific tactics employed by malicious actors to exploit AD vulnerabilities





Best practices for securing the AD infrastructure of manufacturing organizations
"Cybersecurity for the Manufacturing Shop Floor" by Tenable®
Depending on the size of the organization and the specific industry, unplanned downtime can cost anywhere from $90,000 to $6.4 million per hour of lost productivity. The vast majority of organizations (98%) claim that only one hour of downtime costs more than $100,000 per hour.
"Manufacturing Case Study" by Cyber Sainik®
Our client is a high production glass fabrication and installation company serving both residential and commercial industries. As an established organization that has been operating for over 30 years, they recently decided to address security concerns throughout their infrastructure.