Efficient cybersecurity: maximize resources, improve visibility, reduce alerts.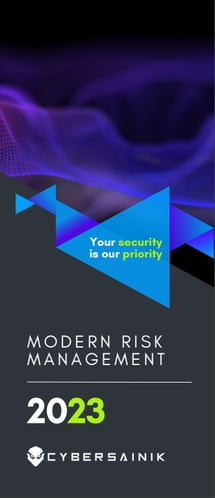 What will you learn about Cyber Sainik?


What we do (Penetration Testing and more!)


Our commitment to the customer


Our technology, mission, and goal


[On-Demand Webinar] "Risk Management for the Modern Company: Vulnerability Management Services"
During this webinar, we will discuss the importance of vulnerability management services, how to identify and mitigate risks to ensure the security of your organization, and the latest trends and best practices for vulnerability management services.
[Blog] "Benefits of a Free Vulnerability Assessment for Your Business"
Are you in the market for ways to fortify your company's cybersecurity since you are worried about the security of your company's data? When running a successful business, staying ahead of potential security threats is essential.