To Read "Digital Innovation Demands Zero-trust Access" please submit the form.
CIOs Face New Cyber Risks as the Attack Surface Expands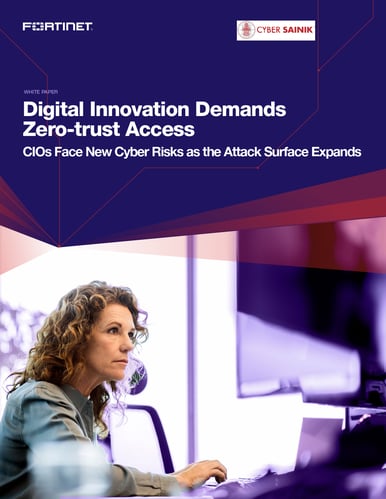 Source: Fortinet
Many of the most damaging and successful attacks experienced by organizations and governments over the past couple of years have been focused on edge networking devices. CIOs are rapidly adopting digital
innovation (DI) initiatives within their organizations. This means business applications and data are now dispersed far and wide, away from the corporate premises, giving workers access to more corporate assets from many locations.
Contact us at 866-864-5544 or info@cybersainik.com for more information